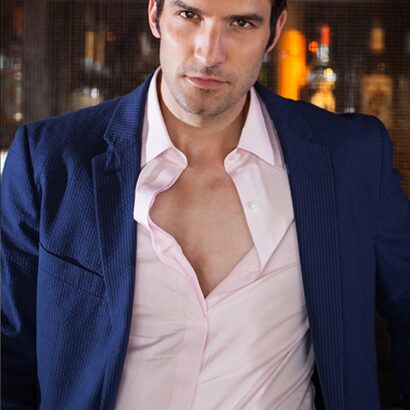 Description
I'm an award-winning NYC actor who has travelled the World with movies and for leisure. I recently founded my own production company. I have a vision of not only entertaining people but also of getting people to think and hopefully help foster social change. I love the outdoors and sustainable culture. I am also active in social causes.
Locations: NYC, NJ, Westchester
Degree: Masters, Height: 6'3
Bartender: I have professionally bartended in exclusive NYC clubs, and successfully brought that experience in ladies homes, for parties and private events.
Musician:  I have equally been comfortable in a club listening to the latest dj as checking out a classical performance at Carnegie Hall, or a great rock show. And I can teach you how to play the drums.
Photographer: After spending so many years in front of the camera, I know how it feels and I can make you feel comfortable and take great pictures of you.
Actor:  I have completed a master's degree in acting, and I have appeared as the lead in many features and series, gaining nominations for several acting awards.
Dating coach: Connecting and human connection are very important to me. We could change everything pretty rapidly if we just did a bit more of that.
Philosopher: I am very spiritual and love meditating. An avid reader, I try to average one book per week, so whether we'll discover the meaning of life, our conversation will be a pleasure.
Poet: I have written several screenplays and verses, for women who deserved them…
Dancer: I have a passion for Tango and Salsa, an infectious passion!…
Visual artist: I am a painter, I have thought ladies how to express emotions through colors and portrayed some brides at bachelorette parties.
Happiness guarantee
Happiness guarantee
Happiness guarantee
We have a 100% happiness guarantee. If a customer is not 100% happy with the guy's entertainment for any reason, she gets 100% of her money back. That being said, we have never had anyone ask for money back.